Hello everyone!
I'm thrilled to share an exciting update with you regarding our Polystruder GR PRO plastic shredder. We're currently in the midst of manufacturing our inaugural small batch of orders, marking a significant milestone. This batch serves as both a test run to address any assembly and ordering process issues and a crucial step towards delivering top-quality shredders to our customers.
Nearly all components have arrived at our workshop, and we're eagerly awaiting the arrival of the CNC machined stainless steel shafts. We anticipate their delivery in the next couple of weeks, which will be followed by an intensive assembly and testing phase.
During this production phase, we've made a few last-minute improvements to enhance the shredder's functionality. One notable addition is an extra sensor designed to check the presence of the collector bin within the machine. Our previous approach relied on a single sensor to determine both the bin's presence and its fill status. However, after thorough testing, we've decided to implement two separate sensors: one to confirm the bin's presence and another to check whether it's full or empty. This adjustment eliminates any potential misinterpretations during shredding sessions when the single sensor solution could occasionally struggle to discern the bin's presence accurately. By introducing an additional sensor, we've not only resolved this issue but also enhanced safety during shredding operations.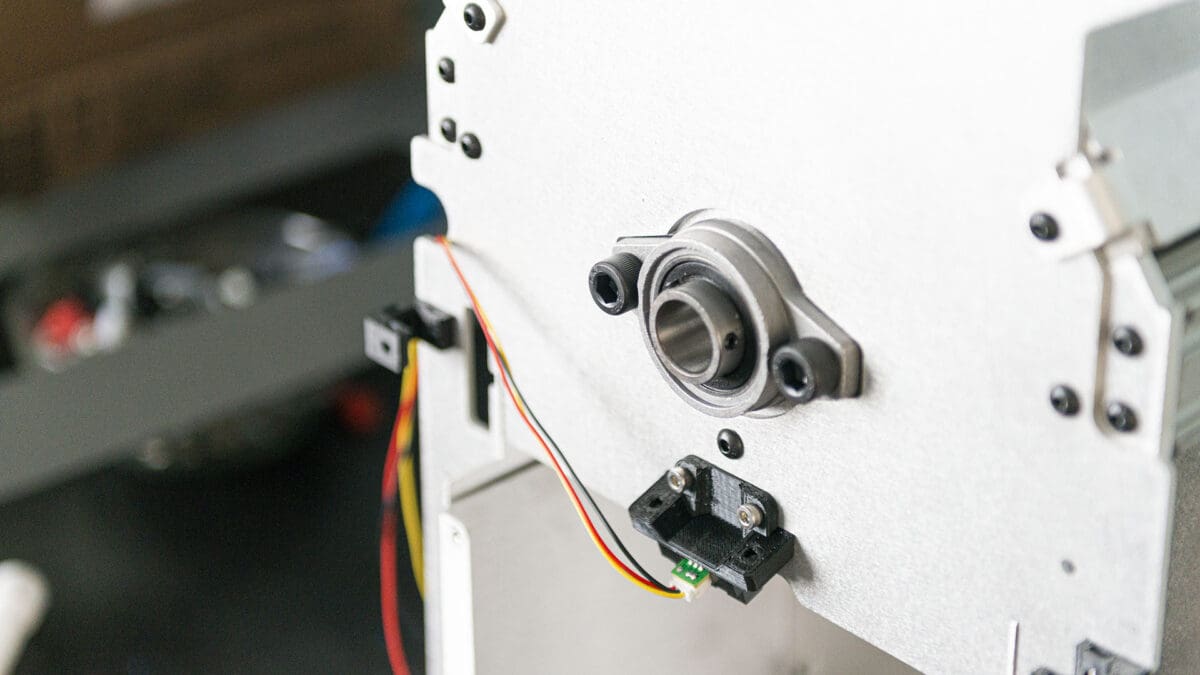 Furthermore, to streamline our manufacturing process, we've opted to replace the blue color on the outer panels with a sleek, all-black design. While this change may sacrifice some aesthetic appeal, it significantly simplifies production and helps control costs.
In addition to these hardware updates, our firmware is now ready and functioning flawlessly with the plastic shredder. We've worked diligently to address more than 50 bugs, ensuring that your Polystruder GR PRO delivers exceptional performance. After the initial batch is delivered, our commitment to product improvement doesn't end. We'll continue to work closely with our first customers to identify and address any issues that may arise. Additionally, we have an exciting array of features in the pipeline for our plastic shredder, with plans for future OTA firmware updates. We'll share more details as we deliver the first batches to our customers in November.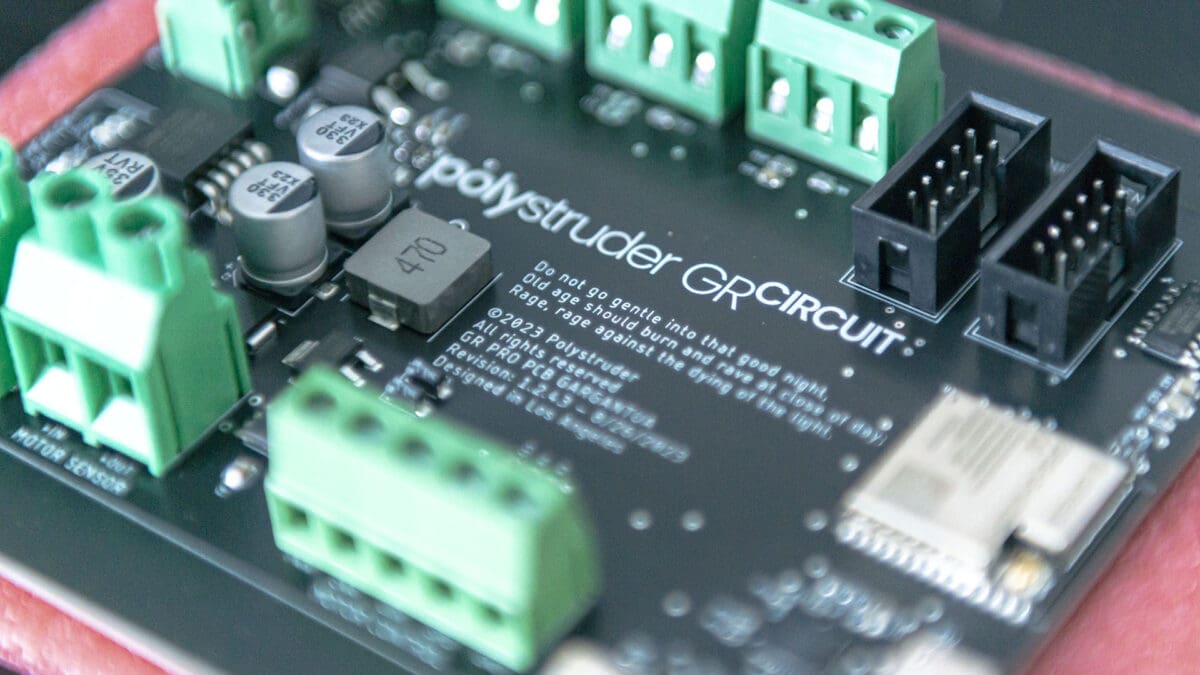 We're aware that many of you are eagerly anticipating our Polystruder XR PRO extruder and Polystruder SR PRO spooler units. I'm pleased to report that the first parts of the prototype extruder unit have arrived. However, we still need a couple of months to finalize the electronics and firmware design, thoroughly test the hardware for any potential mechanical issues, and prepare it for pre-order status.
On a fun note, keep your eyes peeled because we've hidden some interesting easter eggs around the machine! We can't wait for you to discover these delightful surprises when you get your hands on our Polystruder GR PRO :).
Stay tuned for more updates in the coming months!
Until next time,
Ali.